iPhone 14 Pro, iPhone 14 Pro Max May Feature Lightning Port With USB 3.0 but Still No USB-C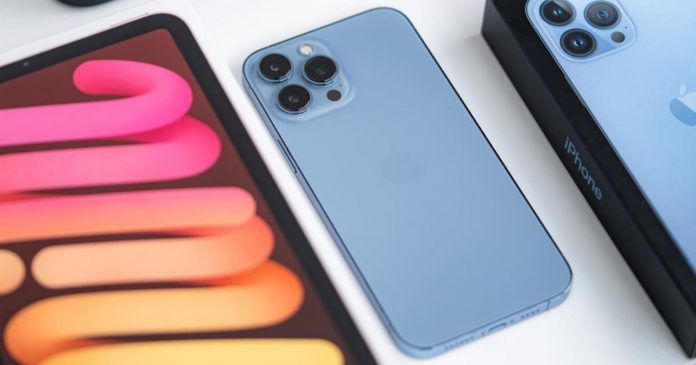 Although we are still a few months away before Apple launches its iPhone 14 series in the market, a bunch of rumours are already out revealing some details. Until now we have heard about the iPhone 14 displays, cameras and some other distinguishing features like Satellite Connectivity. Adding to the list of rumours is a new report talking about the charging port of the upcoming iPhones. Apple has stayed consistent with the design of the port for years and has kept itself away from moving to a more widely used USB-C style port despite facing massive pressure not just from Android rivals but also from authorities like the European Commission. 
For years, users have been asking (or rather hoping) Apple to introduce a USB-C port in iPhones. The feature is much-anticipated since Apple itself has moved to USB-C ports for the newest chargers, MacBooks, iPads, Mac and monitors but has kept iPhones limited to Lighting Ports. However, the disappointment is likely to continue with iPhone 14 series as well, according to the iDrop News website. It has now been reported that iPhone 14 series will still feature the same Lightning Port. This means that those in the Apple universe will still have to carry a separate cable for charging iPhones. The same USB-C cable used for MacBooks or iPads won't work on iPhones.
Lightning Port but With USB 3.0
However, not everything will stay exactly the same. The report adds that although the Lightning Port will stay, the technology supported by it will be bumped up to USB 3.0. For now, Lightning Ports in the latest iPhones operate at USB 2.0 (480Mbps). With USB 3.0, it will reach 5Gbps transfer speed. Another interesting piece of news is that this tech will be exclusive to the iPhone 14 Pro and iPhone 14 Pro Max models. The non-Pro versions could feature the USB 2.0 Lightning Port.
Portless iPhone Incoming
The report also claims that Apple is not moving away from Lightning Port for iPhones since it acts as a revenue model when the firm gives licence for the Lightning connector to third-party manufacturers who produce cables and other accessories. Also mentioned is that Apple iPhones might be a couple of years away before they go completely portless. 
In case you haven't noticed yet, Apple is already moving towards a portless iPhone at a steady pace. The company has been aggressively pushing AirPods and wireless headphones along with MagSafe wireless charging tech – indirectly pushing more users to go wireless.