HyperX Cloud Stinger S Review: A Solid Pair Of Mid-Range Wired Gaming Headphones
---
Priced at Rs 5990, the HyperX Clound Stinger S are a decent pair of mid-range wired gaming headsets. They've got a balanced sound profile that packs a punch to breathe life into action scenes in games. They're comfortable for long periods of use, and work well with all mainstream consoles. The microphone is fantastic, and good for use even in noisy environments. The software is the biggest let down, which offers absolutely nothing in the way of customisation, but at least you're getting 7.1 surround sound at this price range.Advertisements
HyperX Cloud Stinger S Detailed Review
Here we have the HyperX Cloud Stinger S gaming headset for review. This is a wired, software-enabled 7.1 surround sound gaming headset, and another budget to mid-range offering from HyperX's already versatile lineup of gaming headsets. Priced at Rs 5,990, it's got a fair bit of competiton from the likes of Logitech and Corsair, so let's take a closer look at these headphones to find out if they're worth picking up. https://www.youtube.com/embed/O2sAU2EN4WA
HyperX Cloud Stinger S: Build And Design
Let's start things off with the build and design. The HyperX Cloud Stinger S features a design that's very similar to the Cloud Stinger. They've both got an all-black plastic body, but instead of the red accents on the Cloud Stinger, the Cloud Stinger S has grey accents. The other difference is the microphone. While the Cloud Stinger's microphone can be removed, the Cloud Stinger S's microphone is not detachable, and has a flip-to-mute feature.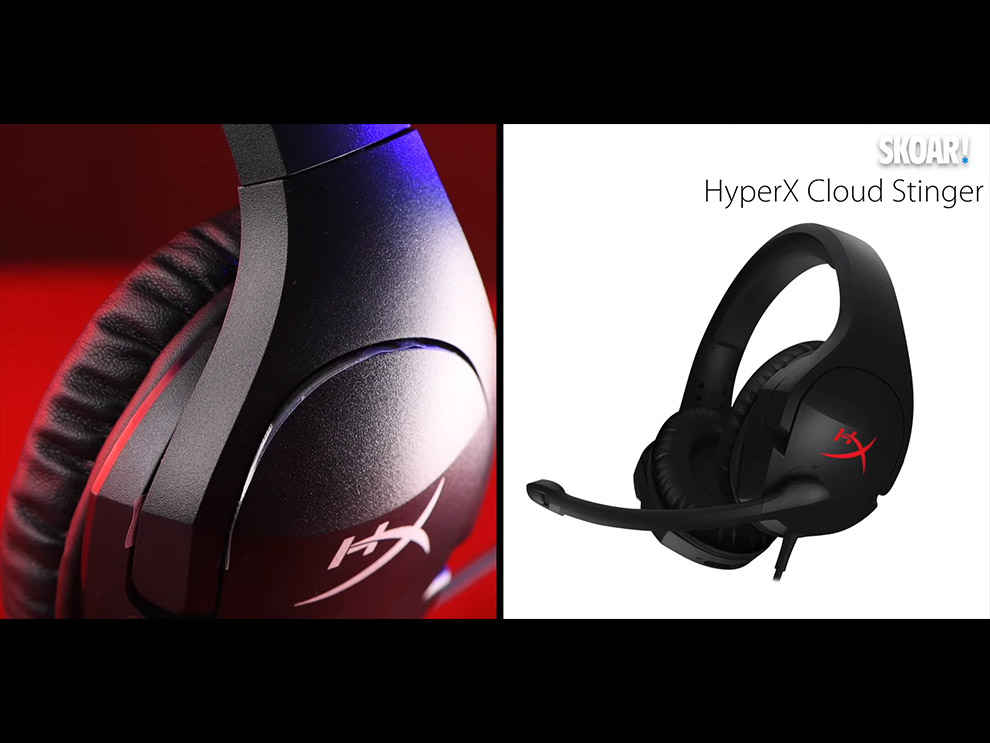 Coming to the build quality, like we mentioned above, the Cloud Stinger S features an all-plastic body, save the metal plate inside the headband. The earcups have faux leather on them, and are pretty comfy, even after long hours of use. There's faux leather on the underside of the headband as well, at the place where it rests on your head. The earcup hinges and the headband itself feel a bit cheap and flimsy when flexxed. Finally, the wire has a soft-rubber coating, i.e., it isn't braided, and is rather thin.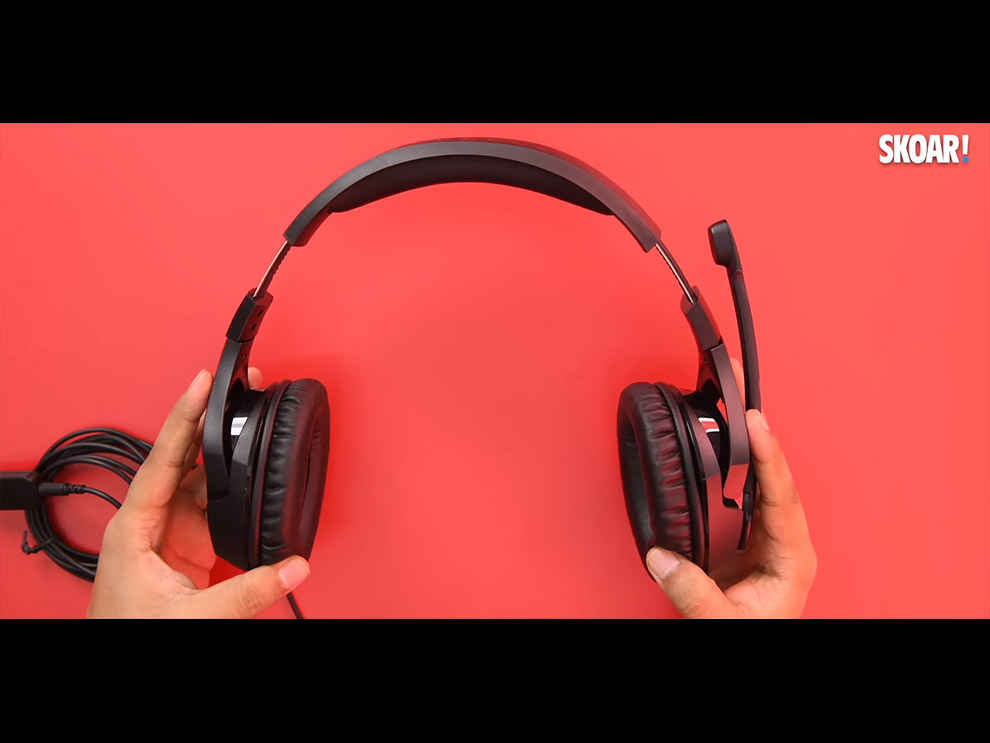 We found the Cloud Stinger S to be very comfortable to use. The earcups didn't feel too tight or put a lot of pressure on our ears, and we didn't feel like there was a lot of heat being trapped on our ears. Then again, the climate is fairly pleasant at the moment, so it could be different in summers when the climate is much warmer. The headphones felt fairly secure on our head, however, tipping your head or intense movement can shake them off pretty easily, which should be a rare situation for most. Unfortuantely, the HyperX Cloud Stinger S is not a good fit for people with smaller heads, who will struggle to get a good seal from these headphones.
At 275g the Cloud Stinger S is also pretty light, which definitely contributes to the overall comfort of the Cloud Stinger S. The earcups on the Cloud Stinger S can swivel, meaning you can face the earcups down and rest them on your neck when not in use for added convenience.
HyperX Cloud Stinger S: Features
The HyperX Cloud Stinger S features Dynamic 50mm neodymium drivers, with a closed back design. They've got a Frequency response of 18Hz-23kHz, which is much wider than usual 20-20kHz. The impedance on these headphones is 32 Ω, which means it should have no trouble being driven by mainstream consoles, and should be just about enough to work with smartphones as well, of course, you lose out on the 7.1 surround sound in this case.
These headphones feature onboard volume Controls as well, a volume slider that's present behind right earcup. For the connector, we've got a 3.5mm unijack, along with a USB adapter which is required in order to use the 7.1 surround sound.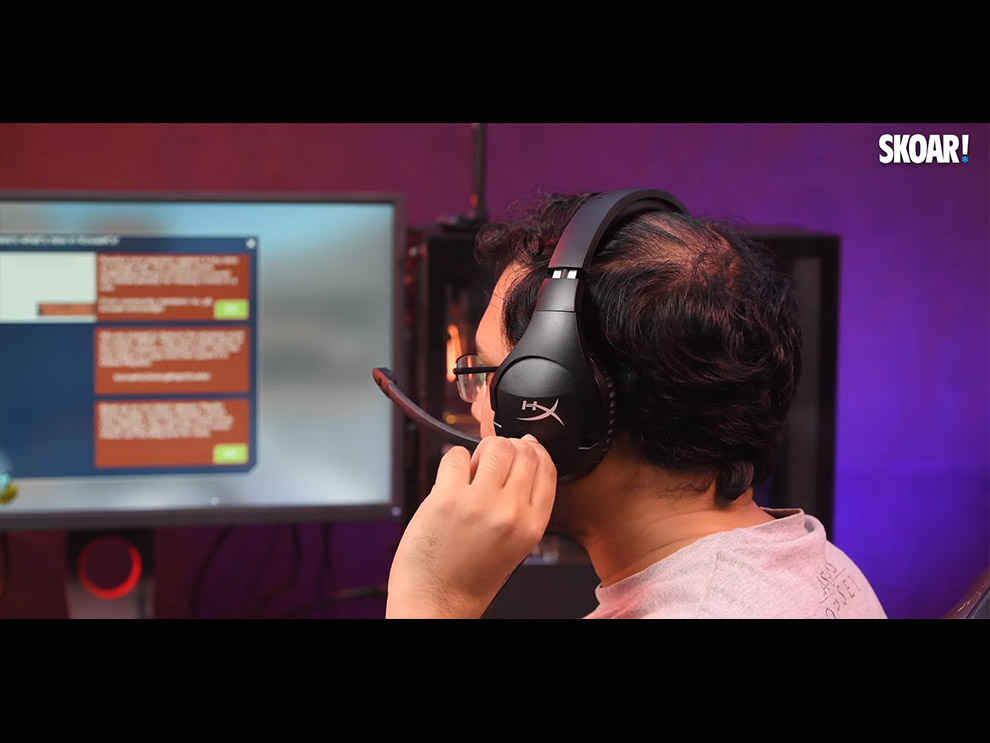 Finally, coming to the microphone we've got a polar pattern uni-directional, noise-cancelling microphone. Which is also flip-to-Mute, a feature we love and would love to see all headphones adopt.
HyperX Cloud Stinger S: Performance
The HyperX Cloud Stinger S have a pretty balanced bright-leaning sound profile. This is fairly common in gaming headsets, which basically means that action scenes in games pack a little extra punch. Thanks to its balanced profile, the Cloud Stinger S is also decent for listening to most genres of music. However, these headphones have no EQ or sound customisation of any kind. Also, sound quality relies quite a bit on the headphones' fit and positioning. If, like we mentioned above, you happen to have smaller head, then the lack of a good seal will hamper sound quality. Similarly, slight variances in the headphone's positioning can alter the sound you hear.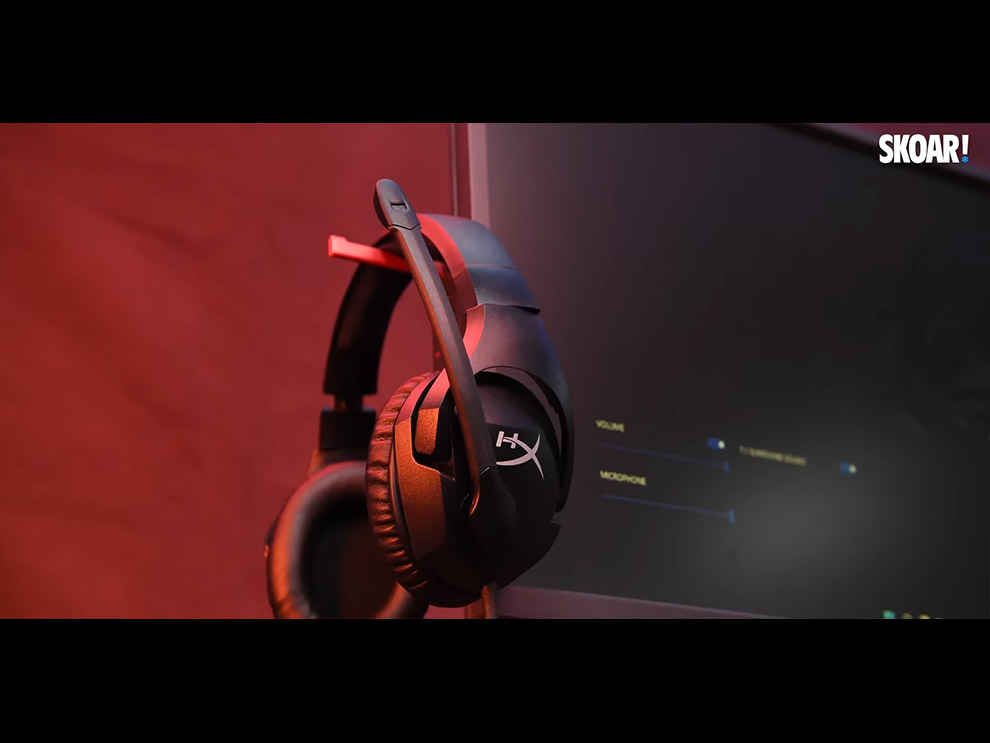 The HyperX Cloud Stinger S has average soundstage performance at best, even with 7.1 surround sound turned on. It'll get the job done when playing FPS games, but there are certainly better options out there when it comes to more expansive and accurate soundstage performance. The Cloud Stinger S also has poor noise isolation, with most outside noise passing through unless you've got the volume turned up all the way to max. Which in-turn leads to leakage. The leakage is not a lot, and is only really noticeable at louder volumes.
Another issue we faced was with the volume between the two cups. There were no issues when controlling the volume via the onboard controls, however, reducing the volume through Windows system settings would drastically reduce the volume in the right cup, while the left cup was still fairly loud. This can get extremely annoying, and we found the only solution was to leave the Windows volume at max and control the volume through the headset's onboard controls.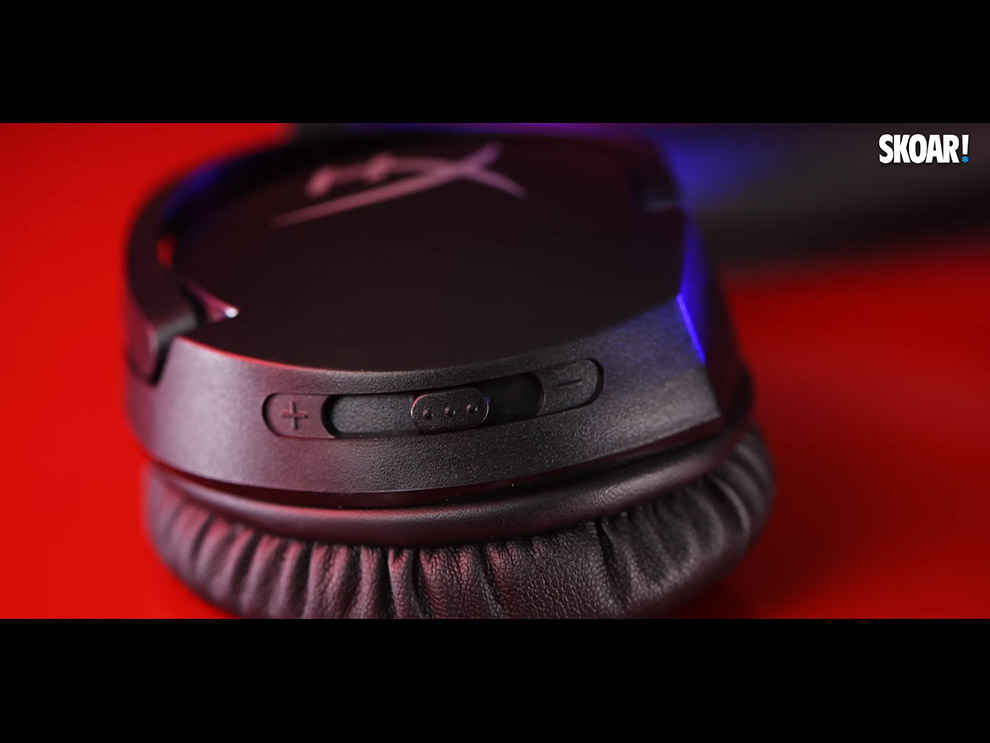 That finally brings us to the HyperX Cloud Stinger S's microphone, which we really had no complaints about. Voice clarity is great and picks up voice easily. The noise cancelling on the microphone is fantastic, it has no trouble picking voice up even in noisy environments, while reducing or eliminating background noise.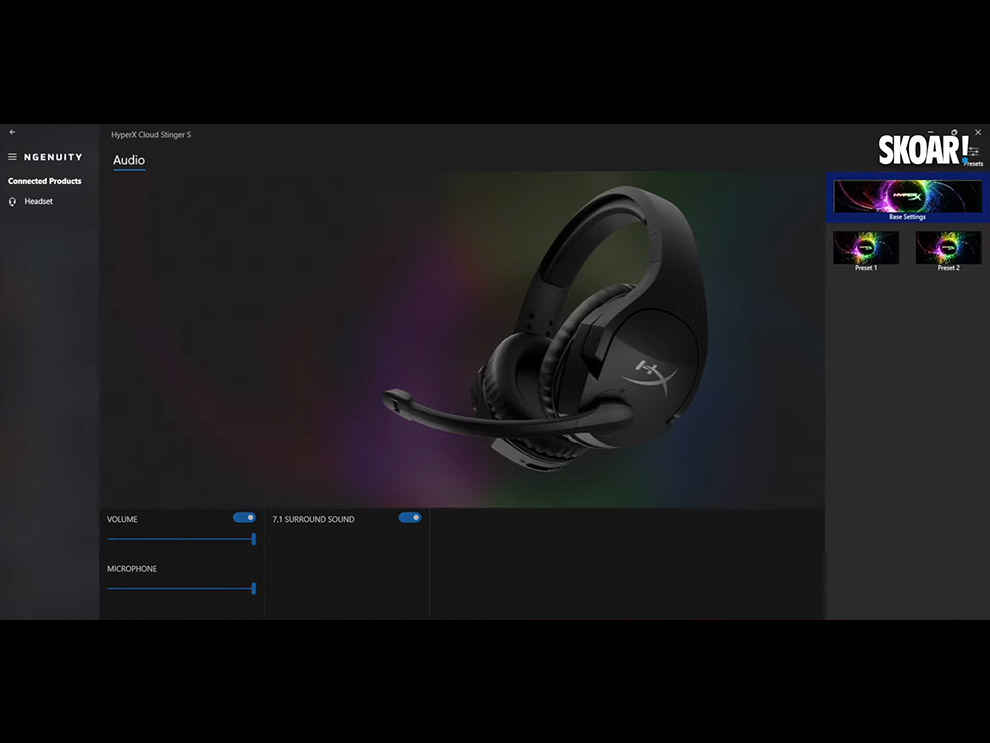 HyperX's NGENUITY software leaves a lot to be desired. With the HyperX Cloud Stinger S, its sole purpose seems to be turning 7.1 surround sound on and off. That's it. The headphones' firmware can also be updated here, but there are no other settings or sound customisations to be found.
HyperX Cloud Stinger S: Verdict
Priced at Rs 5990, the HyperX Clound Stinger S are a decent pair of mid-range wired gaming headsets. They've got a balanced sound profile that packs a punch to breathe life into action scenes in games. They're comfortable for long periods of use, and work well with all mainstream consoles. The microphone is fantastic, and good for use even in noisy environments. The software is the biggest let down, which offers absolutely nothing in the way of customisation, but at least you're getting 7.1 surround sound at this price range.